The Chico Chamber of Commerce, UnitedHealthcare and other local businesses are teaming up with Catalyst for a month-long education campaign and food drive to highlight October's National Domestic Violence Awareness Month and to support the nonprofit's shelter for victims of domestic violence. L to R: Chico Mayor Scott Gruendl; Julie Christenson, UnitedHealthcare employee and domestic violence survivor; Pam Jamian, site director, UnitedHealthcare Chico Operations Center; Anastacia Snyder, executive director, Catalyst Domestic Violence Services; Heather Ugie, member services manager, Chico Chamber; and Katie Simmons, president & CEO, Chico Chamber (Photo: Brian Peterson). The Chico Chamber of Commerce hosted a Chamber Business Connections forum today with Chico-area business members to launch the education campaign, which includes public service announcements, resource information located on the Chico Chambers website at www.chicochamber.com , and a month-long food drive sponsored by UnitedHealthcare to benefit the Catalyst shelter pantry. This is the fourth year UnitedHealthcare employees in Chico have organized a food drive to support women and children served by Catalyst. Catalyst is grateful for the strong support from the Chico Chamber, UnitedHealthcare and other businesses in the community and truly humbled by their dedication to our mission and cause, said Anastacia Snyder, executive director, Catalyst Domestic Violence Services. Raising awareness and educating the public are so important to helping end the cycle of domestic violence. This month-long campaign is a new way in which we can extend our reach and impact. The Chamber Business Connections event was held at UnitedHealthcares Chico operations center with more than two-dozen area businesses participating. Community leaders, including Mayor Scott Gruendl, and domestic violence experts and survivors were among the speakers who discussed domestic violence issues, resources available in Butte County, and the important role of the business community in supporting domestic violence prevention programs. Todays event is an excellent example of the Chico business community coming together to help an important cause and organization that provides critical services for victims of domestic violence, said Mayor Gruendl. This month-long awareness campaign and food drive that the Chamber, UnitedHealthcare and other businesses are supporting will provide additional resources for Catalyst so it can help people most in need of assistance throughout the year. The Chico Chamber of Commerce is proud to highlight this month-long campaign for such an important cause, said Katie Simmons, president and CEO, the Chico Chamber of Commerce. Domestic violence is a serious issue, and the business community can play a critical role in providing information, resources and support to help end domestic violence. At the breakfast forum, UnitedHealthcare launched its fourth annual employee food drive in support of the Catalyst shelter pantry, inviting other area businesses to participate. Last year, UnitedHealthcare employees collected more than two tons of nonperishable food and hope to increase that figure with the support of additional businesses. Local businesses and residents who wish to participate in the food drive can drop off nonperishable food items at UnitedHealthcares Chico operations center (2080 E, 20th St.) Monday through Friday between 9 a.m. and 4 p.m. The total number of pounds collected will be announced Wednesday, Oct.
The Food Column: Her working-class style recipes yield high-class eating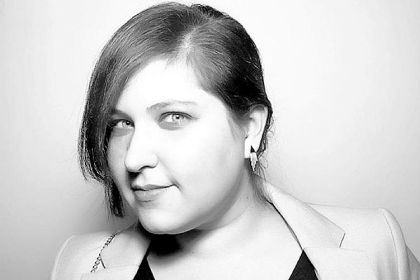 renshawfarms.com. Charity benefits Lawrenceville Gourmet Spaghetti Dinner: Meal, silent auction, raffles, music. 4 to 9 p.m. Friday, Oct. 4, at Teamster Temple, 4701 Butler St., Lawrenceville. $12; proceeds benefit Bernard Dog Run, a community-based dog park. bernarddogrun.org/spaghettidinner. Celebration of Caring: Dinner, dancing and music to benefit Northside Common Ministries' food pantry and homeless shelter. 6 to 9:30 p.m. Oct. 18 at The Priory, North Side. $75 per person.